Love Lasts Forever atau yang dikenal dengan An Incurable Case of Love merupakan drama Jepang yang diadaptasi dari sebuah manga karangan Maki Enjoji berjudul Koi Wa Tsuzuku Yo Dokomademo.
Tayang di channel TBS mulai 14 Januari 2020, menggantikan drama You, Me and Bach yang tayang setiap hari Selasa jam 22.00 waktu Jepang.
Dibintangi oleh Mone Kamishiraishi dan juga Takeru Satoh. Mone sebelumnya membintangi drama Kioku Sousa: Shinjuku Higashi sho Jiken Five, sedangkan Takeru sebelumnya membintangi drama Stepmom and Daughter Blues.
Baca juga: Sinopsis Long For You Episode 1 – 20 Lengkap
DETAIL 
: 恋はつづくよどこまでも / Love Lasts Forever / Koi Wa Tsuzuku Yo Dokomademo / An Incurable Case of Love
Genre: Romantis, Medis
Negara: Jepang
Sutradara: Kenta Tanaka
Produser: –
Penulis Naskah: Maki Enjoji (Manga), Arisa Kaneko
Rumah Produksi: –
Channel TV: TBS
Jumlah Episode: 10
Masa Tayang: 14 Januari 2020 – 14 Maret 2020
Jadwal Tayang: Selasa pukul 22. 00 waktu Jepang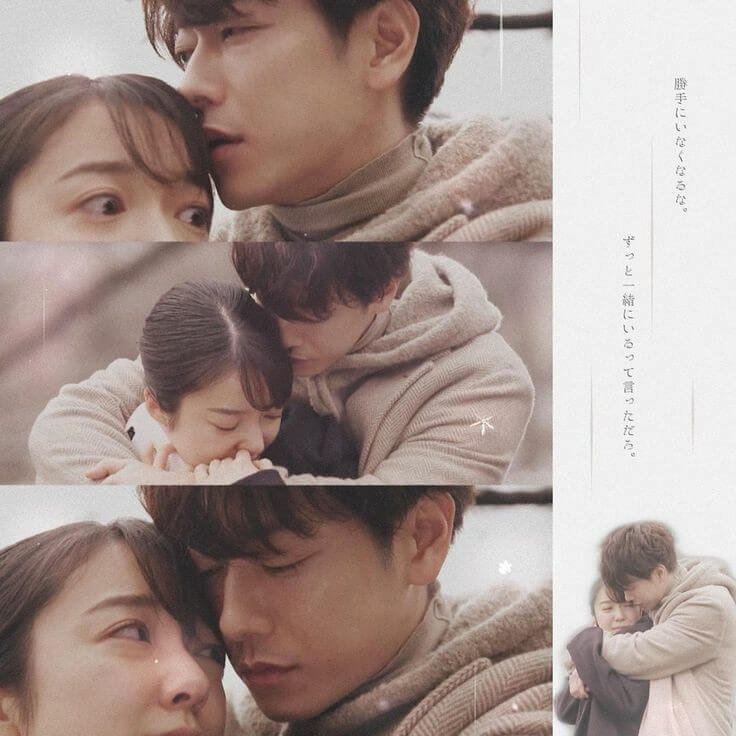 PLOT CERITA 
Menceritakan seorang perawat muda berusia 23 tahun, Nanase Sakura (Mone Kamishiraishi) yang kembali bertemu dengan temannya bernama Kairi Tendo (Takeru Sato).
Mereka kembali bertemu setelah lima tahun tidak bertemu di sebuah rumah sakit, mereka bekerja di sebuah rumah sakit yang sama.
Nanase mencoba ingin mendapat pengakuan dari Kairi Tendo dan juga teman-teman di rumah sakit, Nanase pun berhasil mendapat pengakuan dari mereka. Hal tersebut yang membuat Kairi Tendo jatuh cinta dengan Nanase.
Baca juga: Sinopsis Homeroom Episode 1 – 10 Lengkap
SINOPSIS DRAMA JEPANG LOVE LASTS FOREVER EPISODE 1 – 10 TERAKHIR LENGKAP
PEMERAN UTAMA
Mone Kamishiraishi sebagai Nanase Sakura
Takeru Satoh sebagai Kairi Tendo
PEMERAN PENDUKUNG
Katsuya Maiguma sebagai Koichi Kisugi
Kousei sebagai Yukito Numazu
Keisuke Watanabe sebagai Ryusei Nishi
Kumi Takiuchi sebagai Kozue Ishihara
Ai Yoshikawa sebagai Yuika Sakai
Mayu Hotta sebagai Misa Kanno
Karina berperan sebagai Ryuko
Kami Hiraiwa sebagai Mariko Negishi
Nana Katase sebagai Sayoko Yuki
MisakoRenbutsu sebagai Minori Wakabayashi